In Use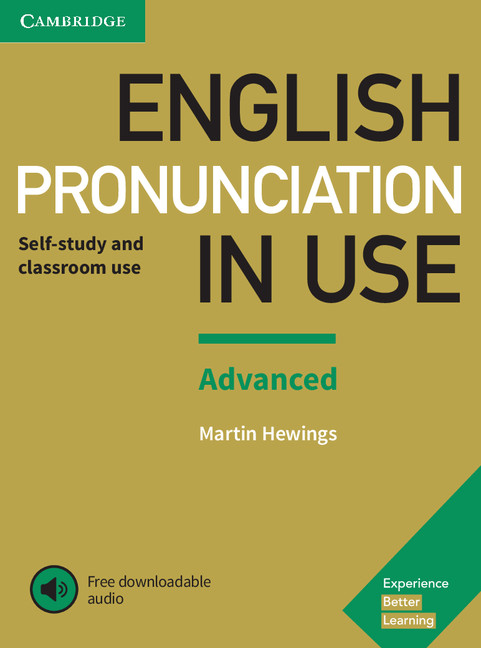 English Pronunciation in Use Advanced Book with Answers and Downloadable Audio
English Type International English
CEF Level C1 - C2
ISBN9781108403498
저자Cambridge University Press
Publication dateApril 2017
FormatBook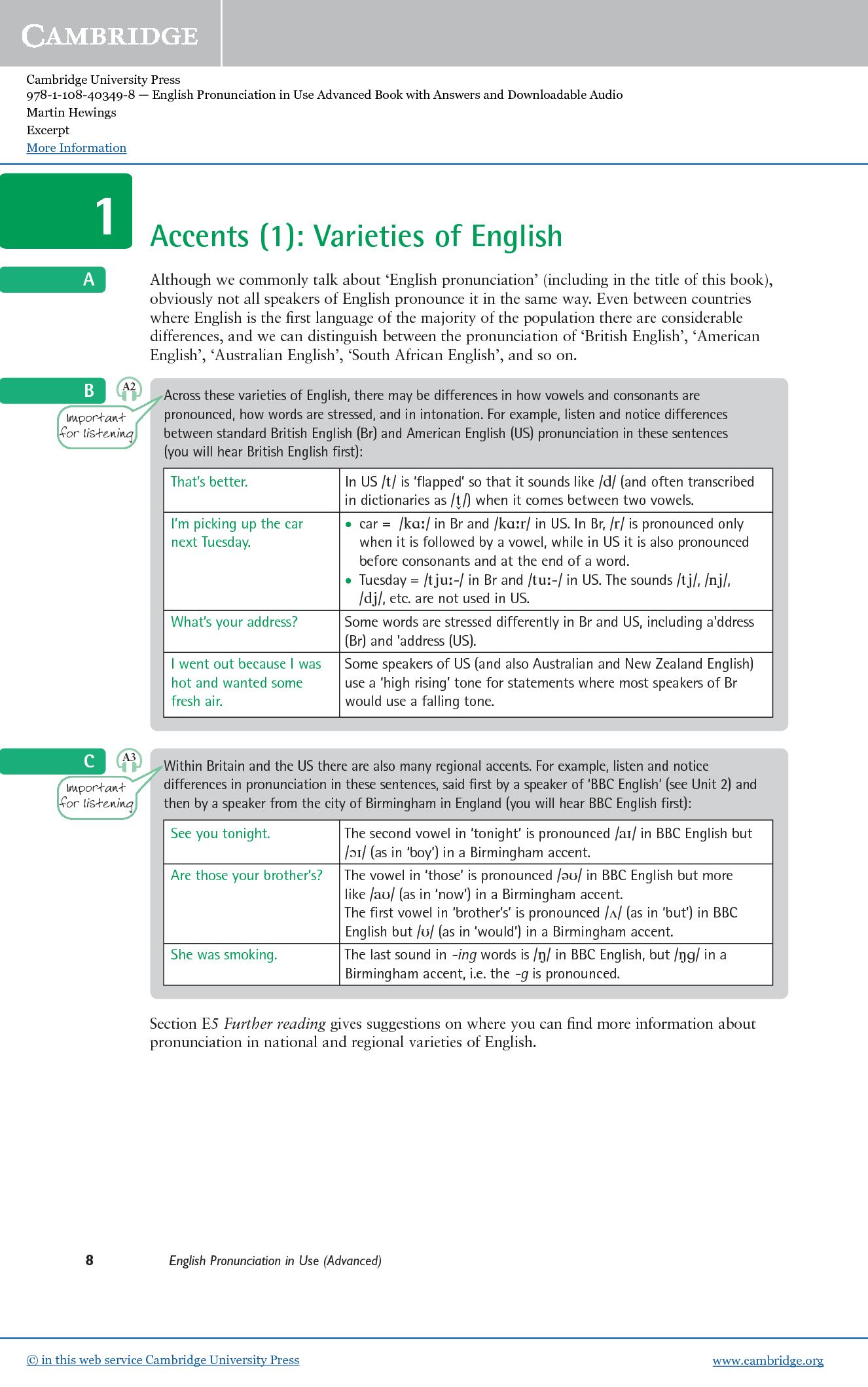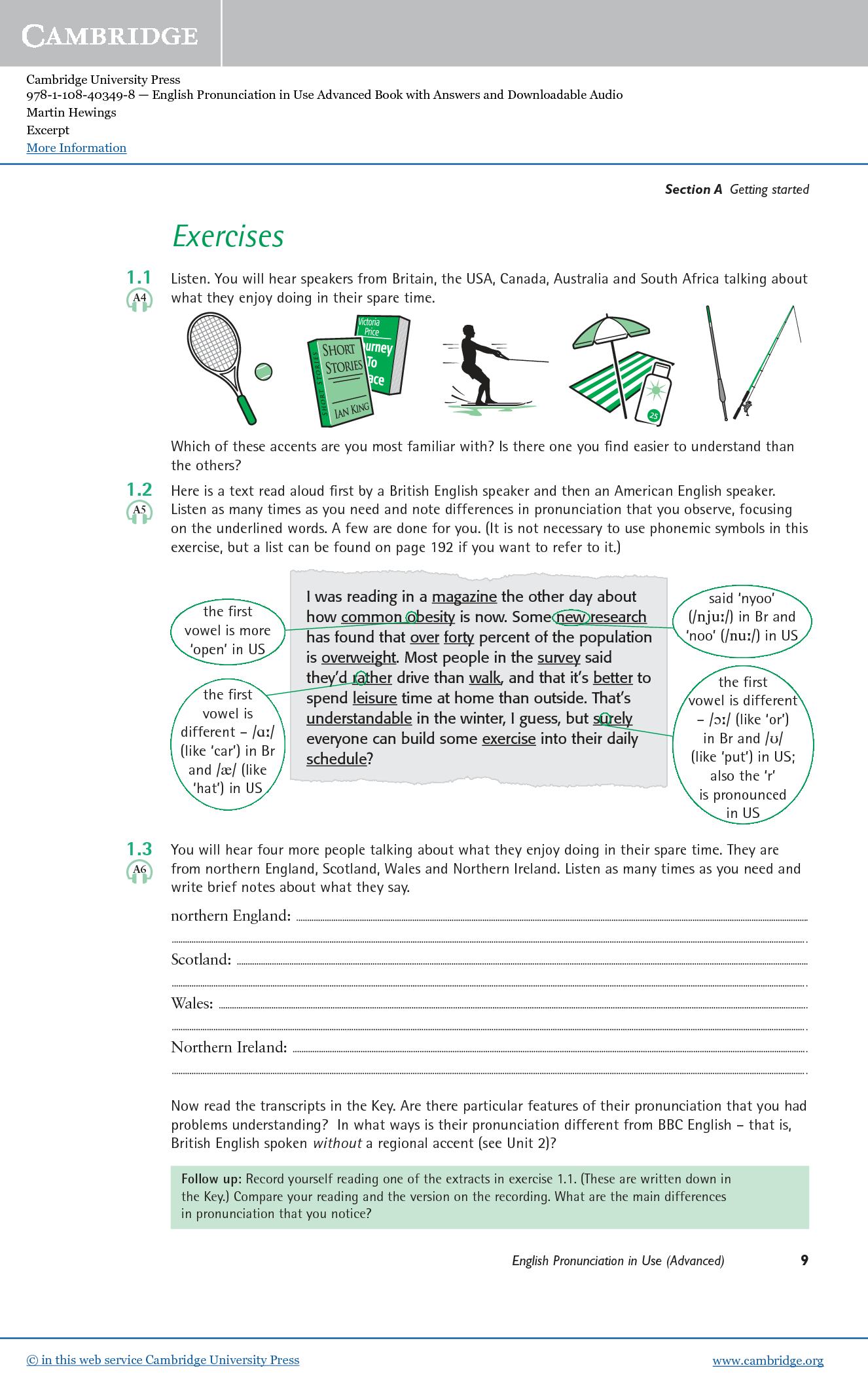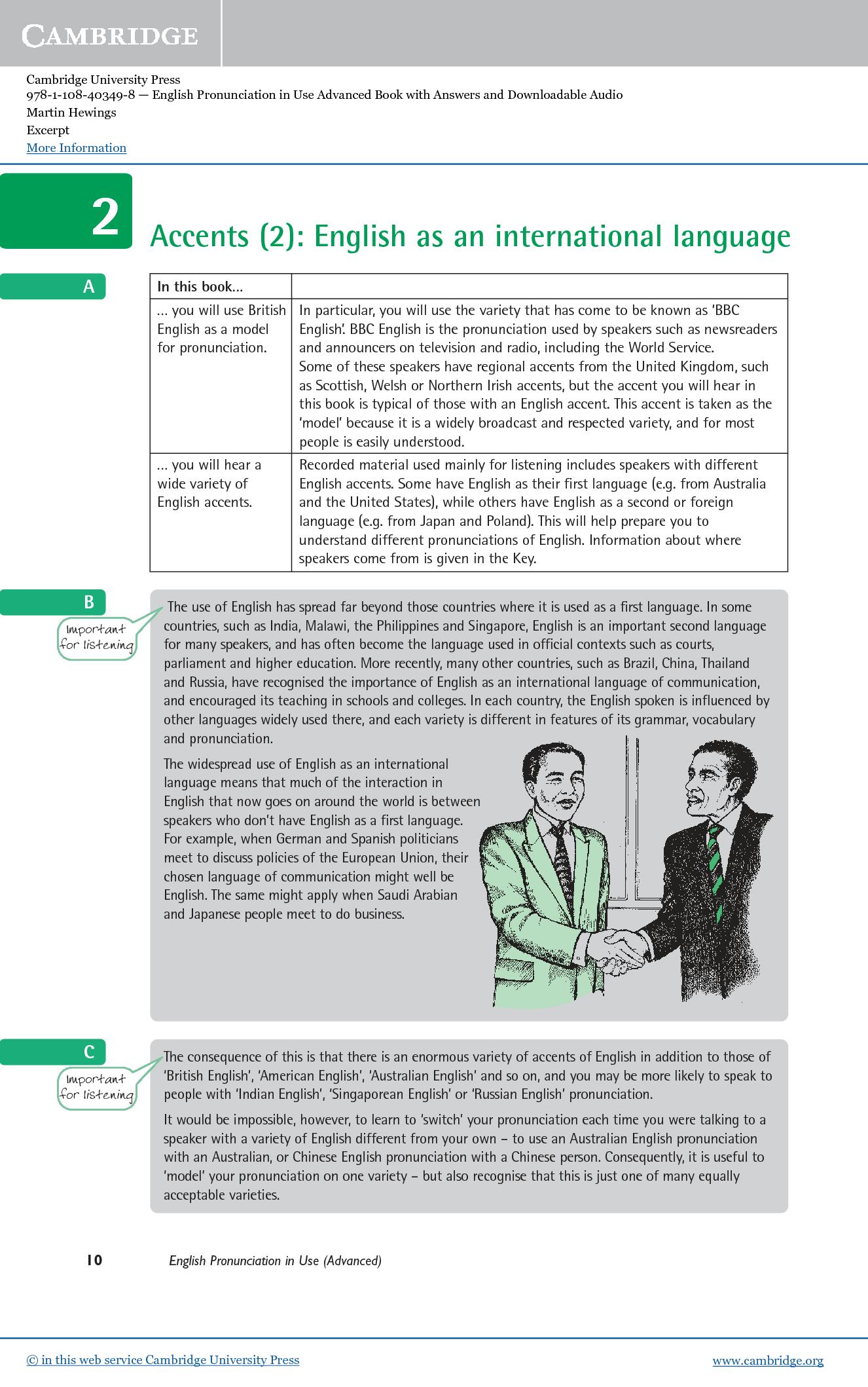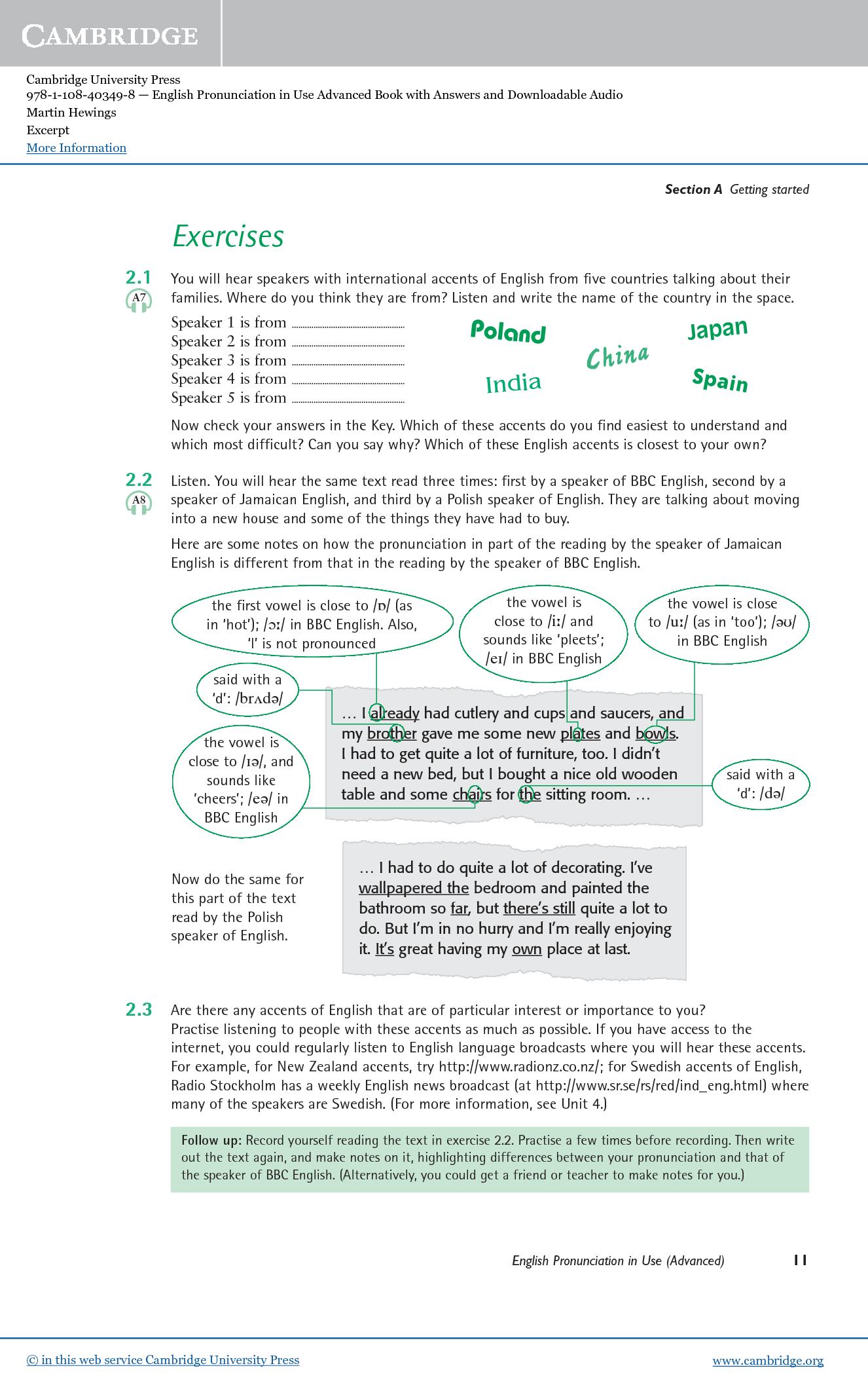 Understand and be understood in English with the best-selling English Pronunciation in Use.
Pronunciation explanations, audio and practice for advanced level (C1-C2) learners of English. Perfect for both self-study and classroom activities.
Key features
Interactive CD-ROM offers games, exercises and animated diagrams of the mouth, showing learners how to produce individual sounds. Students can also record themselves and compare their pronunciation with one of the many models provided.
Audio recordings in a variety of accents provide lots of valuable practice with reception and production of sounds.
Handy reference section includes language-specific study notes, a glossary of specialised terms and a focus on minimal pairs.
Self-diagnostic tests help learners identify and focus on their own pronunciation problems.
검색결과 : 0종 시리즈 구성정보가 없습니다.